We build digital, creatively.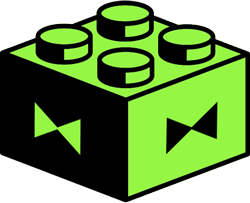 We Enable
Dreams, Transformation, Collaboration, Revenue, Partnerships, Top Rankings
Your business to become real and unforgettable.
Yes:
we build responsive, cohesive and immersive websites
but it doesn't end there…
In a few weeks, we implement affordable & Ready-to-Deploy web platforms such as
Subscriptions & Memberships
Portals, Intranets & Dashboards
Customer (CRM) & Project Management (PPM)
Human Experience, Speed to Market & an Online Presence
are not optional if you are in it to win it.
We Inspire
Excitement, Originality, Contemporary Art, Unlimited Creativity, Unforgettable Designs, Essential Consistency
Your Winning Essence to Become Tangible For Your Clients
Yes: We are extra.
We create custom, contextual and  stylish digital art until we find your essence
but that doesn't end there…
create more than just a logo
Brand Strategy & Collateral
Creativity has no bounds and as designers our duty is to surprise, innovate and push forward your brand's humanity & loyalty.
We Guide
Your Ideas, Marketing Strategy, Your Profits, Your Business Plan, Efficiency

to Success
Yes:
we support entrepreneurs, small & medium businesses in achieving
sustainable, profitable and market-aware results,
but that doesn't end there…
A unique mix of UX, design thinking & industrialized best practices to create
Blueprint of Your Business
Simplified Business Model
Automated Cost & Pricing Tools
We believe entrepreneurs are the future with tools and intentional strategies since day 1.
Thrive in a sea of competition with your new real partner, TUX.