Digital Accelerators
To Optimize Your Business
Enter a new area where automation & optimization are no longer reserved for large corporations or that you have to fit into a bigger, generic and expensive mold. It is your turn to be nimble since the first days of your company.
TUX Platforms is designed in a way where you can plug and play useful components for your business so you can pick and choose what are the best tools and modules your idea needs without forcing you to pay for resources you won't use while keeping the best practices in the industry from a single place.
Building Blocks That Change The Game
TUX Platforms offers end to end digital solutions that build on top of each other without forcing you to use them all.
Want to expand your current website to incorporate an automated CRM platform? We can use your current WP installation and hosting assuming is up to par.
Want to create an online store but don't have the hosting for it? That's OK, we can both design your store and provide an optimized cloud for your type of delivered content.
What about creating courses online? We can help you build the platform and help you format the content and upload it for your students.
What are Digital Accelerators?
Digital accelerators are previously-coded or "pre-fabricated" combination of developed or licensed code, mixed into an effective solution that can be deployed differently client by client. This enables customization and the main "core" feature not to be re-developed, so the maintenance and deployment process is "accelerated" by over 50% of the normal expected time, giving you back budget, time and tested solutions.
Our focus is for you to get the features your business needs as fast and simple as possible so that you can build upon them.
In a day and age where everything is subscription-based, you need to hold closer to your digital assets than ever before, not only for privacy's sake but also for long term vision. What if you want to change a feature tomorrow but you have no control over it? How about truly customizing your platform to your brand? How much is that monthly license aggregated in a year or two VS a single time investment with TUX Platforms?
What if the platform is upgraded and you loose your formatting, content and worst of all, your investment?
None of those issues exist with TUX Platforms because you are in control and we empower you to keep it this way by including a 101 class in the end of each module release. Our roles become part of either highly technical changes or a consultive effort, not a typical monthly fee.
This is the effective difference between renting a movie (license) and owning the movie studio (direct ownership).
Both features and custom style to match your brand and your objectives.
Free to develop and license lowering your capital cost. By having large communities of developers bound by a common drive to support this platform, new capabilities get coded faster, better, and more effectively than proprietary solutions.
By its simple interface and common framework, we are able to train site owners as responsible administrators of basic site functions and content updates which lowers maintenance costs.
The largest Content Management System (60% of the CMS web is powered by it) which allows for easier management of digital content.
WordPress automatically alerts Google each time you update your site, and allows for quick indexing of title tags, meta descriptions, and URLs which are optimized to the keywords your potential customers are searching for.
Recognized by analysts as one of the few most secure open source platforms thanks to its continuous hardening so its core software can address and mitigate common security threats, including the Top 10 list identified OWASP as common security vulnerabilities.
Powerful for getting results faster and allows for quick changes on the go and custom code to tailor in very detailed way what you want to achieve.
Which is the main reason we use it as foundation: you can transform a WP website to be whatever you want. The "only blogs" days are well gone.
Easily categorized as one of the best supported platforms; there's plenty of websites, tutorials and forums that gather the community and its developers together to comprehensive solutions, this social phenomenon guarantees its future.
All you need to get your contextual, responsive and modern virtual home up and running, quickly & affordable.
The first step towards taking your business online and inform the masses about your product.
We understand how to produce results through:
Hosting & Domains
•Best price domains and options to consider other than ".com"
•Affordable and flexible capacity hosting with 99.9% uptime
•Optimized bandwidth and server type for type of content being served at your business.
•Expandable and optimized for WordPress
•SSL installation & verification.
•Unlimited branded emails.
•Monthly server maintenance for a year.
API/Orchestration
•Connect and exchange data securely with other popular platforms such as MailChimp, Paypal, Stripe, AWS, ZenDesk, Google Analytics, Vimeo, YouTube, Instagram, Facebook, Twitter, IFTTT, Zapier, App.net, etc
•Orchestrate actions between themes, plugins and even in-house code.
•Develop custom applications & sandboxing within a secure platform.
SEO enablement
•Higher ranking due to quality of code and platform.
•Full security assessment and continuous protection through custom firewalls.
•Faster website loading and independent testing.
•Full usage/sync of Google's fundamental tools for online marketing.
•Keywords and Best practices in the market.
•Analytics to measure human behavior.
•Optional Content Delivery Network to increase even more your site's speed.
Core business processes accelerated through efficiency, automation and design.
This is the most natural step towards changing the digital game for your business to work easier and focus on your service or product.
Our goal is to democratize technologies used by big corporations, now at the palm of your hands.
Being nimble, automated and original at the same time is possible. 
Customer Relationship Management
The best way to interact with your current and potential customers to improve your business relationships and ultimately drive sales growth.
Dashboards*
The place where your users can access all the information they need and manage their accounts. All of this in a straightforward and consistent way for an optimized user experience.
Support & Knowledge*
An enabler for users and admins to generate support tickets that can be auto-assigned to specific team members. Easily assign ticket priorities and keep track of their status. Additionally, your team can also have access to a full Wiki-based knowledge base.
Tasks & Milestones*
Set up personal or project tasks & milestones that can be viewed in your dashboard to easily organize and track your progress.
Project & Program Management
Easily track your progress and make sure everyone's on the same page through milestones and tasks to complete objectives in a smooth and efficient way.
Quotes & Estimates*
Streamline and automate the proposal and request for proposal process for sales operations from a user-friendly interface so you can spend more time on your clients, and less time on paperwork.
Invoices*
Fully automate your invoicing process and keep track of your finances in a simpler way.
Portfolio Management
Whether you're a content creator or a product manager, let's showcase your portfolio in the most cohesive and memorable way.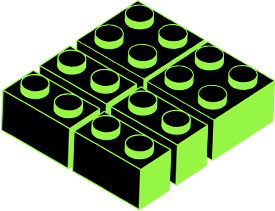 *requires Expanded's CRM/PPM modules.
The next level of turnkey solutions that digitalize and evolve your core business.
Once you expanded your digital footprint, it's time to bring more effective and accelerated operations that create delightful user experiences.
This group of platforms set the next level of standardization for a digital business and enable real utilization of the services you are already paying in the web and even use from other websites daily to generate new streams of revenue.
Expense & Suppliers Management*
Easily manage your business expenses, keep track of your profits and suppliers' contact and contract information; all in one place.
Custom Reporting*
Generate reports from your acquired data that you can display on-screen as well as export in various formats (PDF, CSV, Excel, Print, Copy).
Booking Systems
Receive and manage your bookings through a dynamic, fluid, powerful and fully custom booking system.
Online Communities & Forums
Enable user-to-user communications to take a personalized level of your business's community, support or training needs, inclusive of social feeds, events and groups.
Job Boards
A full end to end hiring tool to make your candidate selection process smoother, efficient and quick.
Next Gen: AR & Chatbots
Take the user experience to a new level with AR where you can contextualize the users' experience in their own physical environments.
With chatbots, automate most of the common interactions and questions that users have, be it a sales interaction, an informational conversation or just the need for support without having to wait for a representative.
Bugs Tracker*
Similar to support tickets, however, the Bug Tracker is attached to an specific project, giving clients and admins the ability to raise bugs that show up within the project.
Online Stores & Marketplaces
Create a store as unique as your brand and develop a special experience for navigating your products, content and site. You can even go a step further and create a marketplace where you can accept vendors to sell their items within your website.
Online Learning & Development
Create unlimited courses for a specific area, using the same software used by top global universities.
Surveys & Custom Forms
Create surveys and custom forms with limitless fields, emails, actions, or submissions to gather all the information you need to better serve your customers.
Memberships & Subscriptions
Give your users the ability to set up recurring payments, subscribe to an specific service or become a member of an amazing feature through memberships & subscriptions.
*requires Expanded's CRM/PPM modules.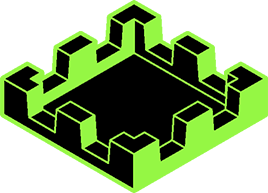 Industry Solutions
Tested, bundled & pre-packaged solutions for clients like you.