Make your business real & expand its success:
A website is the ultimate expression of your brand.
Value: more than a web
Build a complete and strategic experience for existing and new clients; making it interactive, mobile-first yet useful. Transform your web work for you in multiple ways. The sky is the limit.
Yours
Own your virtual home instead of renting; we'll even train you on how NOT to depend on us. Every detail is customized to your brand through a real hub of services that leave a lasting impression.
Accelerate Your Revenue
Extend your web's value; attract new users and be more productive. Easily add new functionalities to your existing web & turn them into custom experiences in a few weeks, affordably.
All included in most projects.
The best way to predict the future is to create it.
Abraham Lincoln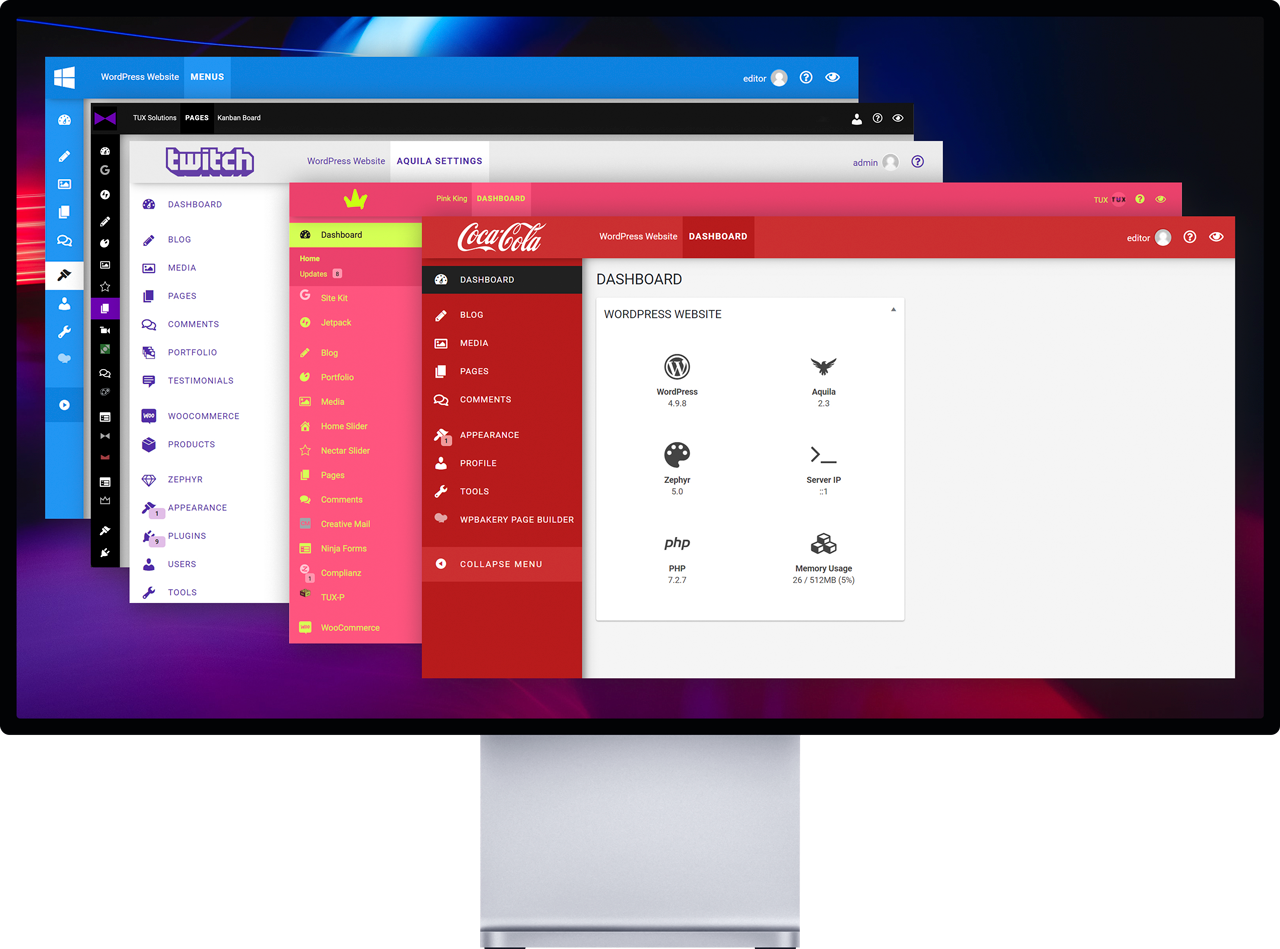 High Quality WordPress made easy, by TUX
We've simplified the deployment, configuration and interface of the largest open CMS in the world, WordPress, so you can manage most of your web after go live.
This is the base that powers the latest feature and security updates for free which includes social media linkage, custom forms and surveys.
Part of our development philosophy is based on collaboration through content sprints where you give us the copywriting, we'll improve it if necessary, you'll approve it and then we'll implement it.
For Creatives: Showcase your creative portfolio through dynamic categorization of media.
All of the TUX-P sites include Privacy Policy, Cookies Policy/banner, Contact and Blog pages.
Click here for our Fixed-Price Demo
Click here for Demo for Creatives
Click here for our Demo for Entrepreneurs
Make yourself discoverable, without paying for the ads
Search Engine Optimization
SEO is the key for exposure on a growing business.
TUX-P features Artificial Intelligence to help you with keywords, real time analysis to improve your metadata (how Google analyzes your site), result's preview and readability on your blog posts and pages.
Your site ranks even higher by connecting it to Google Search Console, Google MyBusiness, an optional CDN, performing cache optimization, code minification and monthly performance updates.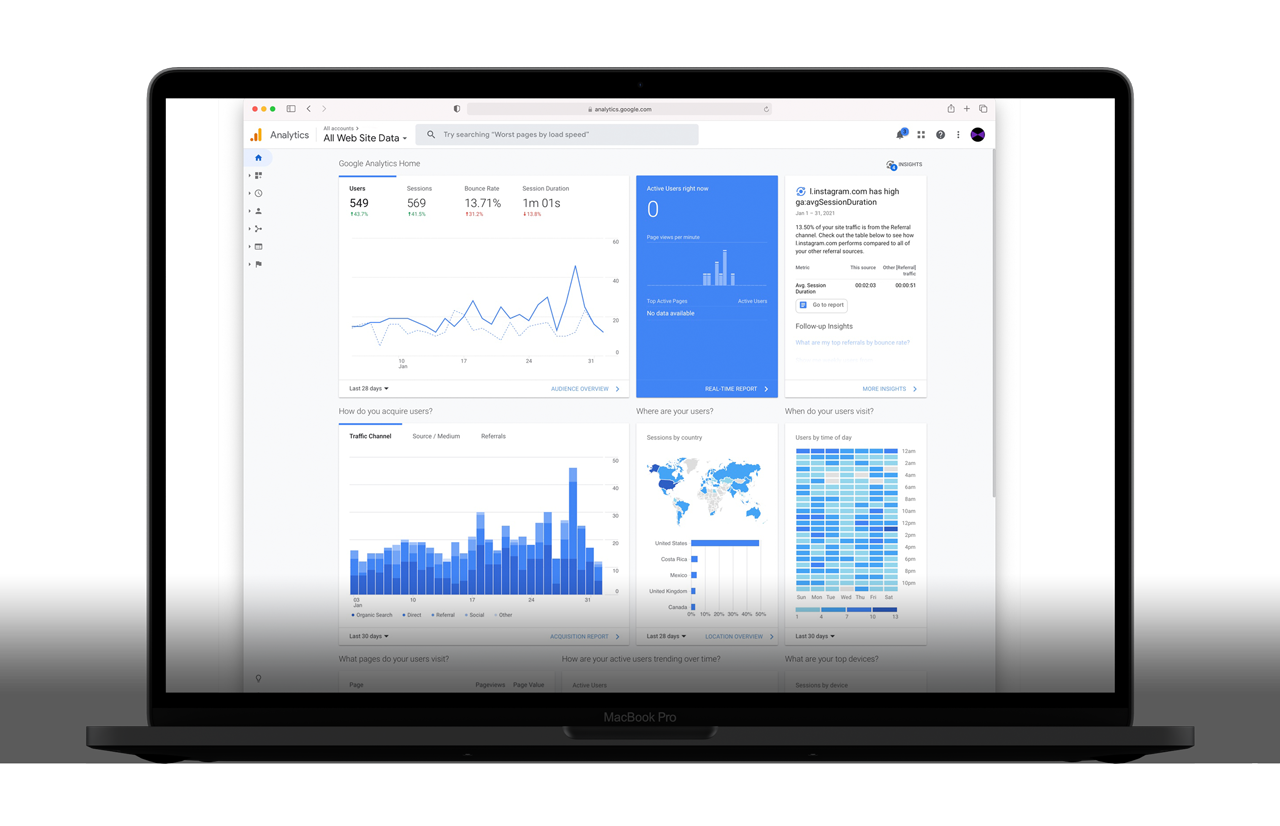 X-Ray Vision on who your users are, what they like, dislike and more.
Get to really know your users and enable data working for you automatically through Google Analytics, Heat Maps, Browser Recording & World Maps.
Visualize behavior: Understand what users want, care about and do on your site by visually representing their clicks, taps and scrolling behavior – which are the strongest indicators of visitor motivation and desire.
Take a look at a sample heatmap
Front and center at your customers' screens.
In average, 70% of your users will visit you on a mobile device.
Allow them to save it offline in their home screens (phone, tablet & Google Chrome) so they can come back easily. They'll even get a prompt on how to save it!
 Optionally send them push notifications through their browser to stay on top of the latest site's updates.
Securing your digital assets has never been more important.
End to end encryption of your user's data as well as AI-based firewalls that adapt to your usage. Extra physical security in the datacenter and CAPTCHA are added when required.
A Secure Sockets Layer (SSL) certificate is always included so users can rest assured their personal information is always encrypted (HTTPS) and financial information is transported per the same industry standards as a bank.
The real estate and address of your virtual home.
Hosting, Domain & Custom Email
WordPress-optimized infrastructure to support your current & upcoming users.
No one likes loading times: 99% uptime commitment, unlimited* bandwidth/users & server configuration for your data type.
Lifetime Licenses & Monthly Maintenance
Avoid monthly charges. All necessary plugins, themes and SSL certificates, which enable secure purchases and data encryption, are included forever within the TUX-P platform.
The technical maintenance for the platform is also included so you don't have to worry about tedious tasks like bug fixes, broken themes or security updates.
Based on the UX best practice.
We create custom and strategic tests and scenarios for focus groups of potential users to gather confidential feedback and perspective.
Selected corrections will be implemented to improve the final result.
The only limit to our realization of tomorrow will be our doubts of today.
Franklin D. Roosvelt
Competitive e-Commerce made truly yours
Online Stores & Marketplaces
Ready to sell your goods without any limitations? More than a regular online store and powered by the largest eCommerce platform, WooCommerce, we offer deep customization to reflect your brand, from the web interface to each email notification. You are now open to sell unlimited items & start big savings on commission fees.
From subscriptions, to gift cards, bidding, name-your-price, downloads, wish lists, points systems and multitude of billing and shipping methods; there is no other way your users will want to buy after they use it.
Ready to be the next eBay or AirBnB? Marketplace solutions, where multiple vendors have their own stores to manage in a single platform, are also available to deploy.
Your hub of business relationships and sales growth.
Customer & Project Management
Manage your growth on enterprise clients, leads, expenses, projects and vendors through a single dashboard that automates quoting, invoicing, contract and project management.
Create efficient task and milestone-based templates with timers so work assignments are transparent for your clients. Provide them with clear dashboards and alerts where they will be updated on progress, approvals, collaboration and support.
See one of our clients in real action
Generate new revenue by creating exclusive online clubs, your next "Facebook".
Online Communities & Membership Sites
Create a members-only space where users can choose different payment tiers to access protected content such as: forums, notifications, dashboards, calendars, activity walls, social profiles, wikis, shared folders and more.
Allow individual or group bookings of your categorized services through a dynamic calendar. They'll have access to their own dashboard, QR code for their appointment, be authenticated through Google or Facebook, have Zoom synchronization, get SMS/email reminders and even pay within the platform.
…and even more platforms!
We can't list every single platform we could create with TUX-P+ but these are some of the other popular ones:
• Newsletters: 90% of recurrent user visits are not due to SEO or ads, it's through your presence in their mailbox. Keep your audience engaged, create drag-and-drop automated newsletters, target groups of users without paying any monthly "extra" features. It's all done from your own web.
• Ticketing Tool: an interface that allows your users to efficiently raise issues or requests so you can standardize the support of your services faster.
• Directory: create a space where users can upload, customize and categorize their listings with a custom dashboard and pricing mechanism.
• Self-Service Quotes: create complex "if" calculations to allow users to quote for your services on their own.
• Chatbots: Map your user's top frequently asked questions or sales pitches and allow these conversations to be guided by an always-trained bot, based on IBM Watson.