A
Different

Company Who Cares
Your
Strategic

 

Partner

is Here, Skip the Middle Man
Our cohesive TUX offerings provide a holistic view of each user's experience and how to cater to their personnas on a roadmap of innovation.
We believe functionality and efficiency should not sacrifice a great UX, so we've creatively combined the both of best worlds.
The result is an immediate ROI enabled by market intelligence, consistent user satisfaction & fast digital enablement so you are ahead of your competition.
Click on each of the following differentiators to learn more. Scroll horizontally to see more.
Experience
In different fields, industries and companies
Experience
We are experts with +10 years of experience, former or current contributors in Top 100 Forbes companies that rely on our talent to move their businesses forward. Backgrounds from graphic design to advertisement, architecture, consulting and leadership of large teams, we have the expertise to also move your idea forward.
Consistency
No matter your objective
Consistency
No matter the deliverables, program (i.e.TUX-G2M) or tier selected (Silver, Gold and Diamond) our outcomes will have the same level of quality and insight even if you decide to engage within different timelines.
Certifications
Because tools are our accelerators
Certifications
Our developed experience, certification and curricula with the following platforms provide insight: ITIL, ServiceNow, SalesForce, AWS, Google Ads, Microsoft Productivity suites, Adobe CSS, Word Press, SiteMinder and Project Management Institute.
Empowerment
Is not all about us
Empowerment
For most of our TUX programs our goal is to provide enough empowerment, best practices, knowledge and lessons learned so you can take our product back to your business and don't have to depend on us.
One Stop Shop
Economies of Scale
One Stop Shop
Forget about managing different providers, partners or philosophies. Let yourself focus on your product, we'll do the rest for you. Also, every time you add more scope, you can access "Diamond" tier rates which make projects much more affordable.
Flexibility
Deliverable and hour-based work
Flexbility
You can do either-or: choose a specific deliverable with a pre-defined budget or get a custom quote based on hourly rates with transparent hour-tracking reports. Learn more here.
Secure Payments
Through industry-standard methods
Secure Payments
Through Paypal, Zelle and Venmo platforms we are able to accept secure payments with credit and debit cards eliminating any transactional risk and providing you security of our deliverables.
Platform Agnostic
We adapt to your needs
Platform Agnostic
For most of our offerings, no matter what platform or tools you use, we can adapt to your existing investment and apply our accelerators, creative assets and best practices where they fit.
Partners
For those areas related to TUX's mission where we can provide a holistic story or bigger approach we have several partners that do multitude of extended steps such as application development, chat bots, digital platforms deployments (such as Service Now) and more.
What does beginning look like?
1.Meet
We'll do a free initial session to present our services, understand where we can provide value and qualify the opportunity.
2.Review
Within a week you'll receive an email with our high level proposal and tailored recommendations.
3.Decide
You'll decide and communicate to us what works for you inclusive of deliverables, price and timelines. Statement of work/contract is signed.
4.Begin
Once agreement on scope is done, we'll define our formal kick off meeting date to initiate our Initiate, Discovery, Design, Deploy & Close (ID3C) deployment process shortly after.
Unique Mix of Experience, Certifications & Creativity 
Our Implementation Methodology
We believe the most effective way to truly transform a user experience from average to great is by taking a custom approach to highlighting your business differentiators and mirror it on a simplified and modern UI (user interface) powered by market insights.
We'll then manifest it throughout your digital presence such as a website, an online store and/or any web apps we might create, eliminating common user adoption issues yet increasing web ranking and lead conversions.
To ensure quality and consistency on every project, we've made sure you can relay on industry-grade best practices such as PMI-led principles and design-based frameworks with repetitive elements (such as Milestones, Tasks and Sub-Tasks) that make our implementations work every time and faster than our competition.
A result of cohesiveness, integration and progress is evidenced on every layer of work for our implementation methodology: Initiate, Discover, Design/ Develop, Deploy & Close (ID3C). Read more on the image at your right.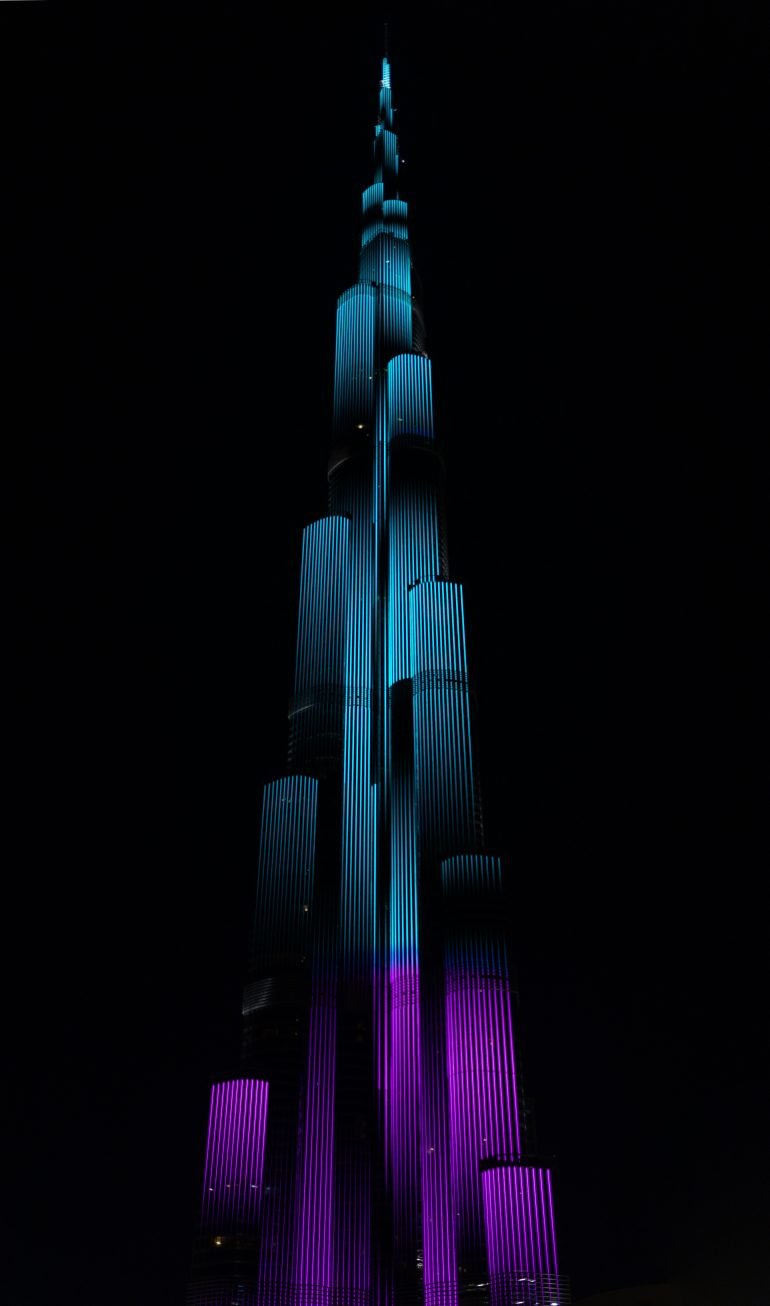 1. Initiate: Conduct Kick-off Meeting, confirm scope and objectives, define deliverables, do timeline & budget alignment.
2. Discover (Research & Due Diligence): What has and has not worked, gather data/input, templates, understand current context, product & differentiation.
3. Design/Develop: Apply design principles and best practices to prepare, work & complete sprints on in scope programs. Install as required.
4. Deploy (Testing & Review): Validate complete work with room for small modifications, publish and send.
5. Close: Go-Live and Post-Go Live validation, gather lessons learned, define next steps and action items for future opportunities.
0. Initial Qualification: Meet, Review, Decide, Begin
A Hub of Communication & Mutual Goals
Because we believe in our own products and "preaching with the example" you can experience part of our platforms live as soon as you become an official TUX Client (or if you are just asking for a quote) by receiving access to our TUX Client Dashboard, a curated implementation of our own TUX Extended Platforms (CRM+PPM).
This is a single hub of communication for our partnership where you can track with detailed transparency all your TUX projects.
You will find 5 sections
Alerts: scheduled maintenance, notice of decisions or pending action items

Quotes/Estimates that have been submitted and answere

d

Projects' progress with their assigned contract, timelines, milestones, tasks and even subtasks aligned with the ID3C mentioned methodology

Support Tickets for when you run into issues on a TUX product that includes maintenance

Invoices: single place to track your TUX investments, any line items and be able to pay easily online or via deposit
There are a few other items such as access to a different form to request a new quote, our FAQs, our official messaging system so you can reach project teams efficiently, your personal settings (such as email notifications and personal information), a file sharing system and even add other team members to access this dashboard. See a sample screenshot on the right.
Meet Our Founders
Your Creative Partners at Your Service
For years I've seen the slow growth of good taste and UX on the IT industry, the influence of my generation on the workplace and markets, and I am excited to be an ambassador and evangelist of such influence.
My main responsibility is to ensure the business moves forward through partners, customers and stakeholders.
TUX is an idea that gets deployed with creativity and unique vision to accelerate User Experience's transformation of another business idea and that is what passions me, see the before and after of our tailored solutions deployed.
I am also the main practitioner and lead of TUX Consulting and TUX Platforms.
My career started as technical account representative over 10 years ago, moving fast after a year as a Business Operations Lead (leading employee engagement, internal communications, site logistics and business continuity programs) and then creating my own project, which turned out to be a real team some months later, that was mainly responsible for critical incident management for over 450 global clients, leading over 50 migrations, over a 100 new logos and 42 direct reports.
On my latest role I was end-to-end responsible for the design and creation of End User Support & ITSM Services at global scale, providing solutions of almost $1B in sales within a year with many awards along the way for MVP and top performer in the sector.
I believe in ongoing transformation, in adapting using different leadership styles per the objectives ahead, believe in a greater purpose in what I do, always look a year ahead, find efficiency and standardization where it matters and going as creative as possible when no one expects it.
Ever since I can remember I have been chasing how to capture life and the elements within them and immortalize it through creativity. That's the driver of my visual work; the urge to create something beautiful that withstands the passing of time.
My curiosity and passion for visuals have driven me to learn photography and graphic design mostly by myself. I believe there is beauty in everything, from the extraordinary to the mundane, so I am constantly searching for the unnoticed and hidden details in the everyday life and how to relate it to an original idenitity.
I have worked with several art and media publications, fashion designers, clients in the travel and hospitality, food and lifestyle industry. On my latest role as a marketing director, I have increased the company's website traffic by 150% and tripled consumer demand across different platforms in less than a year through specialized optimization, custom visual content and social media campaigns, all with great taste and style.
TUX is all about transformation. As the driving force behind TUX Creative and visual design elements of TUX Platforms, I am committed to transform good ideas into something unique and visually alluring to accelerate your business ideals.
We Exist To
Be consistent
Democratize UX
Support Your Ideal Through Brand Humanity
Give Time Back So You Can Focus
Provide Value
Collaborate & Empower